Dalton Tags helps identify strays in Santorini, Greece.
Bruce Fogle, Principal Veterinarian of the London Veterinary Clinic and prolific TV personality, sent a request to Dalton Tags for a special mission on the Greek isle of Santorini. Abandoned animals on the isle is an ongoing issue for the residents and the Satorini Animal Welfare Association, which advocates for the rights of animals and helps neuter, deworm and give vaccinations to strays in Santorini. SAWA currently houses around 100 dogs, 13 donkeys, 20 cats and two pigs. But there are far more animals on the streets living as strays without a food source or home. SAWA works in cooperation with the municipality of Thira to try to rehome the animals off the isle and insure that all the stray animals are neutered and spayed, vaccinated and treated in case of injury,disease or poisoning.
Santorini's stray animal population mirrors that of Greece as a whole. the Greek Reporter wrote in an October 2018 article that stray dogs are part of an unbroken image not just of Athens, but of most Greek cities due to the financial crisis of 2008
"Countless Greek families left their pets on the streets as they couldn't afford their care anymore," The Greek Reporter wrote. "This, combined with the lack of education and funding by the Greek authorities has left thousands of animals without sterilization, resulting in an increasing number of dogs and cats living on the streets."
The Greek Reporter stated that according to Greek animal charities, more than one million stray dogs and cats are living on Greek streets.
"Most of them are friendly but the inhumane conditions under which they're forced to live, especially during the hot summer days and cold winter nights, might make them aggressive, considering the lack of food and attacks most of them experience on a daily basis," the Greek Reporter wrote.
In December, Fogle helped sterilse abandoned dogs there and needed a way to keep track of the animal. He wanted to help mitigate the issue by importing some animals back to London to find homes. Fogle said he and veterinarian surgeon Jo Jerjis sterilised and ID tagged around 200 dogs on this trip.
"The municipal authority has been unable to maintain a tag register which is, of course, central for managing statistics," Fogle said. "So tagging elsewhere in Greece is on hold. In the meantime however, the tags indicate both to locals and to tourists that these dogs 'are known to the authorities.'"
Fogle said Daltons Tags were perfect for helping register the animals on the isle.
Many of the abandoned dogs we sterilised are purebreds that would be easy to rehome in the UK, Fogle said.
"For example this Golden Retriever (with a healing bite wound to his hind leg) had a delightful personality," he said. "I did select three of the smallest dogs, arranged kennelling, rabies vaccination and more, on Santorini and eventually brought them to the UK and rehomed them here."
According to Fogle, to import the animals it cost around £600 per dog. With the dogs he brought back, Fogle was able to remove the tags — in which the holes heal very quickly — to find them forever homes.
Fogle and Jerjis met many animals on the isle they blood tested and are free of Mediterranean diseases.
Most of the dogs there are between 10-16 kg and under two years old.
Anyone interested in giving any of these dogs a home should contact the London Veterinary Clinic. Getting them here is expensive, but Jo and Bruce say they are excellent with people.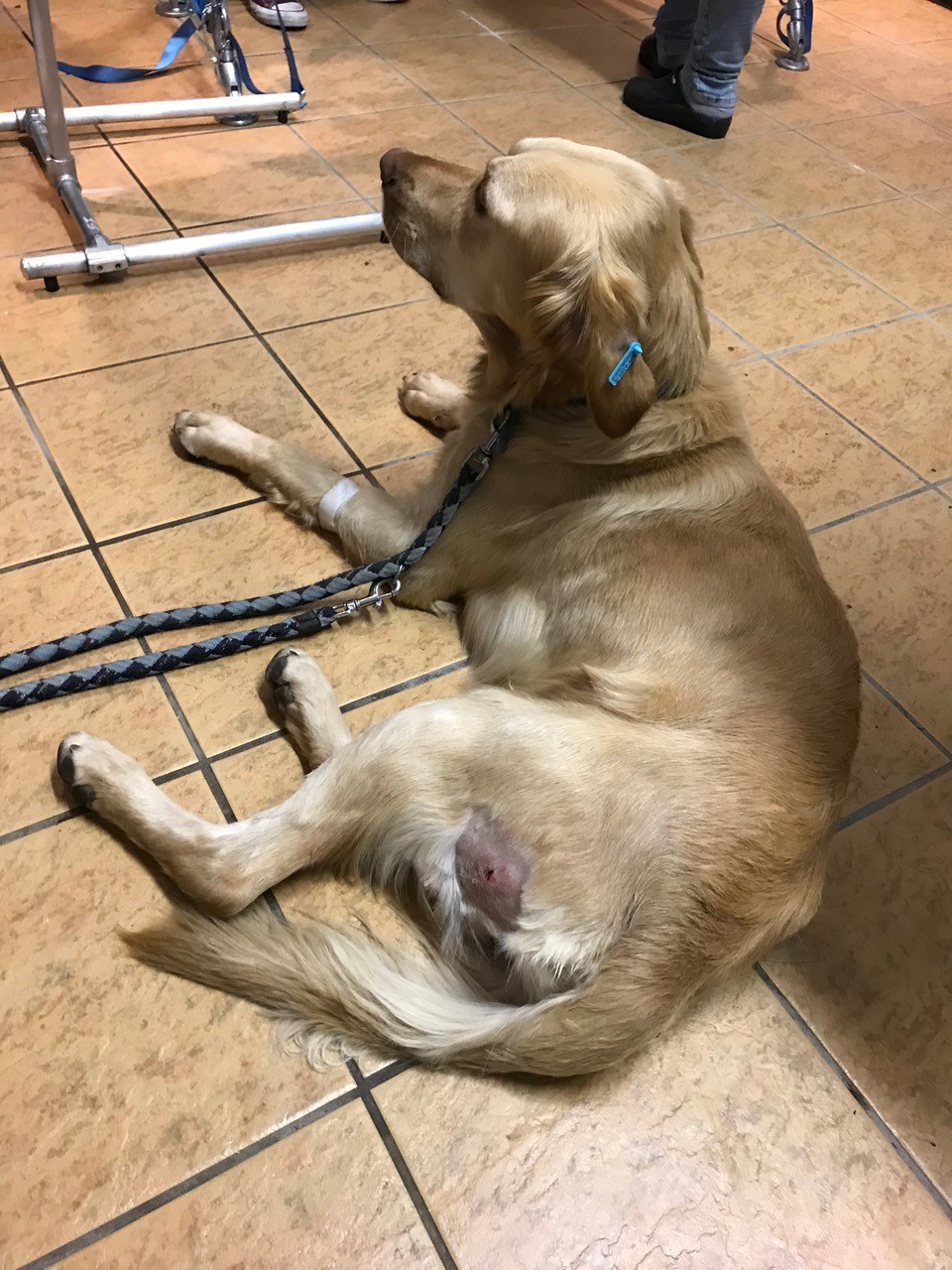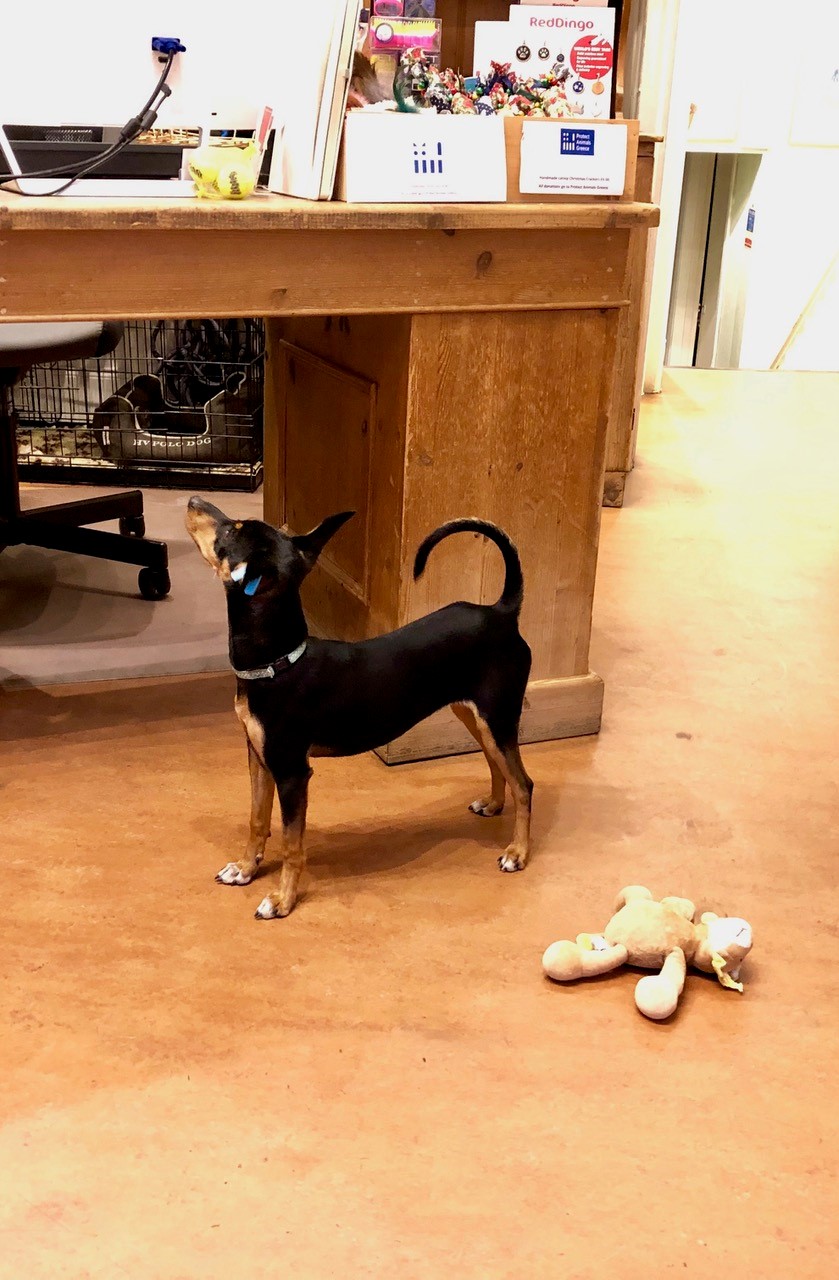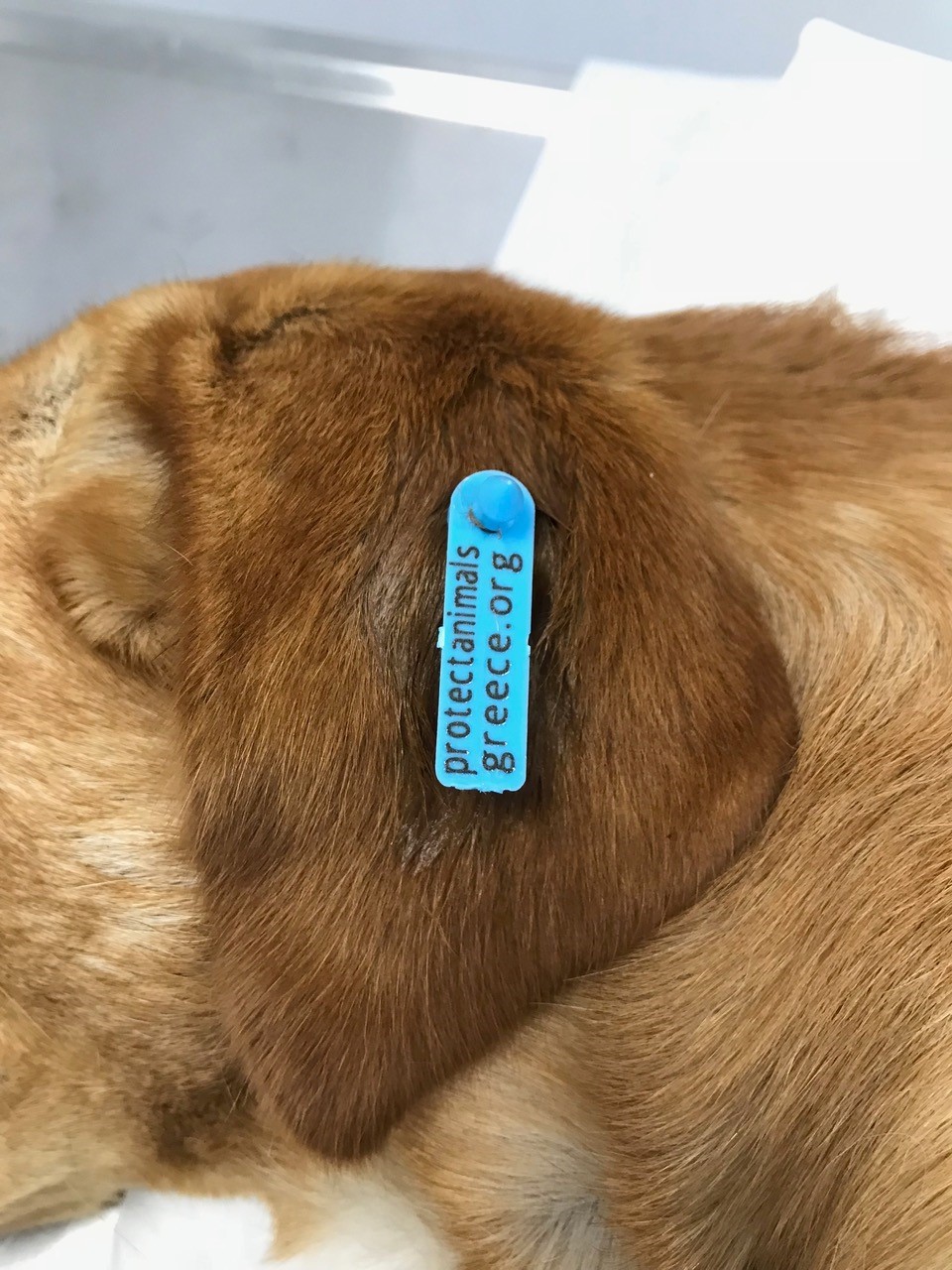 https://www.daltontags.co.uk/wp-content/uploads/2019/03/Greek-Dog-1.jpg
1280
960
Mark McAndrew
https://www.daltontags.co.uk/logodaltontags.png
Mark McAndrew
2019-03-24 19:09:33
2019-03-24 19:09:33
A day at Dalton Tags is always different.