We were tasked by a local retailer to print some keyring tags that can be used by staff for accessing their point of sale system.
Previously they had used plastic credit cards but these were often lost and after a few weeks of use, the laminated layer would peel back and eventually the barcode images degraded so badly it rendered the cards useless.
The client had heard about our super strong Flexo Tags and was impressed by the non-fade laser marking technology we offer.
They opted for large Flexo Management Tags with a keyring and lanyard added.  The unique barcode was emailed to us and we were able to replicate it perfectly on the tag and also assign a visual user ID to each of the tags.
The uses for our tags seem truly endless!
If you have a problem… if no one else can help… and if you can find them (don't worry contact details below!)… maybe you can hire DALTON TAGS!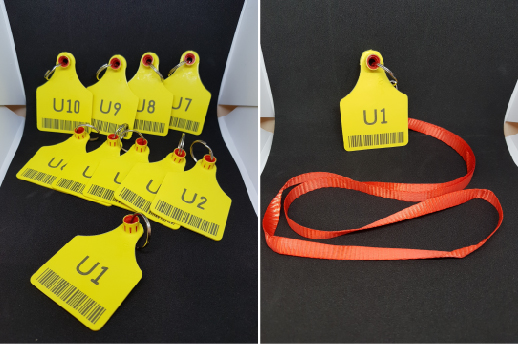 https://www.daltontags.co.uk/logodaltontags.png
0
0
Mark McAndrew
https://www.daltontags.co.uk/logodaltontags.png
Mark McAndrew
2019-05-02 08:38:14
2019-05-02 08:38:14
A Flexo solution for local retailer