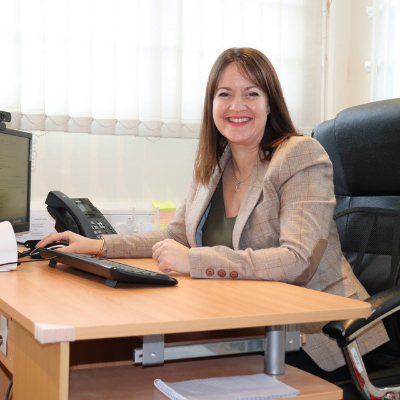 Vicki
General Manager
Vicki joined the Daltons team 2 years ago as Assistant Manager and has more recently been appointed as General Manager coming from a successful career in sales.
She brings with her a wealth of experience which shines through with her drive, ambition and enthusiasm to ensure the highest of customer satisfaction, growth for the company and a happy workforce.
When Vicki can peel herself away from her work phone, she spends any spare time as a 'cool' Mum to her 4 children and 5 step children! She loves nothing more than walking in the woods or hills with her husband, family and Yorkie Poo, Millie. And like Stacey, loves a good Netflix binge tucked up with a glass or two of 'grape juice'!
Daltontags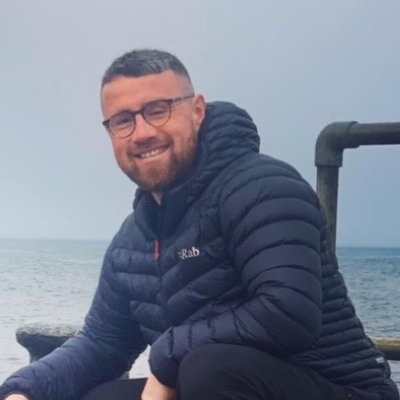 Tommy
Assistant Manager
Tommy is the Assistant Manager at Dalton Tags and is a great addition to the experienced team.
He is a former Military commander and Queens Guard who brings a wealth of team building, problem solving and leadership skills to an already strong team.
Tommy is an avid Manchester United supporter, History nerd and loves to travel.
Daltontags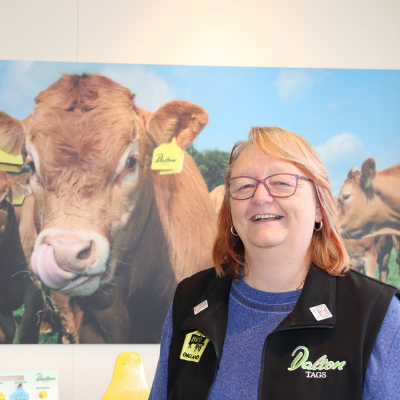 Wendy
Dispatch & Quality Control Supervisor
Wendy is our longest serving team member, with around 5+ years of Dalton experience under her belt and has become part of the furniture!
Wendy's supervisor role ensures every package is inspected and thoroughly checked before leaving Dalton HQ.
In her spare time she enjoys going to watch her local football team Lincoln City and is partial to a bouquet of fresh flowers.
Daltontags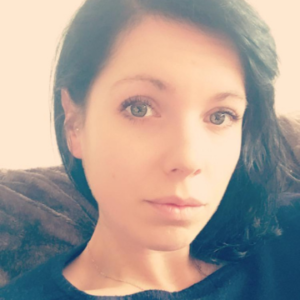 Rox
Dispatch & Quality Control
Rox is our 3rd valued addition to the Dalton Tags team in October 2021 and joins Wendy in the Dispatch & Quality Control department.
Rox's main role is to support Wendy to ensure your orders are checked and packaged correctly to the highest quality before they leave HQ.
When Rox isn't at work, she is found tying up her walking boots ready for another outdoor adventure or visiting the beautiful Norfolk coastline for an ice cream and fish & chips supper on the sea front.
Daltontags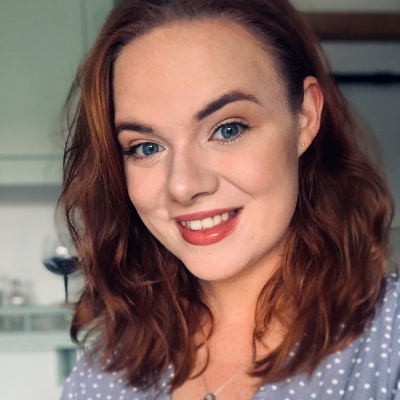 Romany
Sales & Marketing
Ever since joining Dalton's in 2018, Romany has brought her passion and knowledge of Livestock to the company from her studies and hands on experience.
She started off in Customer Sales and has progressed to our Sales & Marketing department and supports our many Merchants with their social media endeavour's.
She eats, lives and breathes farming and is an active member within her Young Farmers' Club, she holds various roles across Club, County and Area which she is very proud of.
Daltontags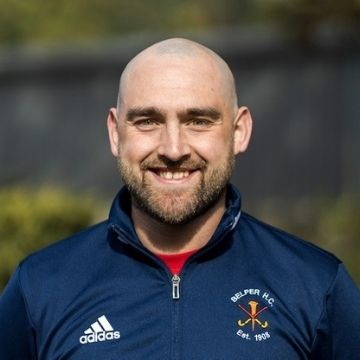 Sam
Production Supervisor
Sam was welcomed to Dalton Tags in early 2019.
He brings his incredible work ethic and sense of humour to support the rest of team. To keep his creative brain ticking over, Sam revels in the challenge of logo design and has a wealth of random general knowledge.
In his spare time he loves playing hockey, which he has played at International level for England, golf at the weekends and time with his family in the Peak District. He also has an avid interest in astrophotography.
Daltontags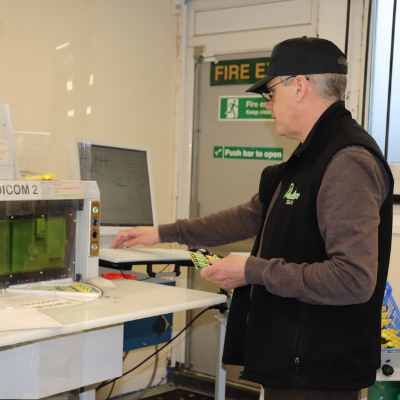 Patrick
Production Operative
Patrick has been a part of the Dalton workforce since early 2020.
Starting off he was originally in customer sales and quickly expanded his knowledge to the production side of the business. He enjoys learning the technicalities of the high tech lasers.
Patrick and Sam have created a wonderful "Bro-mance" which makes them run like clock work in Production.
It is a known fact that he is partial to a Chocolate Hobnob or three ... and is always "too busy" for a cup of tea!
Daltontags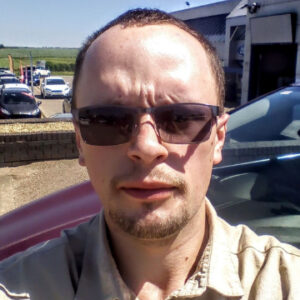 Chris
Production Operative
Chris joins Sam & Patrick in production to ensure your orders are sent out as swiftly as possible.
In Chris's spare time, he has an avid interest in Chicago PD and also enjoys video games from time to time.
He has a big interest in cars and is a fountain of all knowledge.
Chris, along with Sam & Patrick are the quiz masters of Dalton Tags!
Daltontags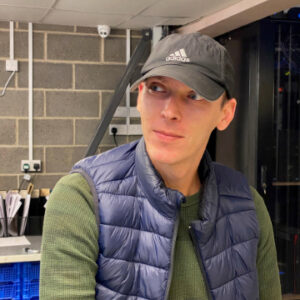 Karol
Production Operative
Karol joined the Production workforce with Dalton in October 2021.
He supports Sam, Patrick and Chris to ensure your orders are processed promptly and to the highest standard. Karol prints replacements and new runs for Cattle.
Outside of work, Karol likes to play video games and enjoys all things Japanese martial arts related. In his spare time, you can find him researching all things historic to quiz the team when he's back in the office.
Daltontags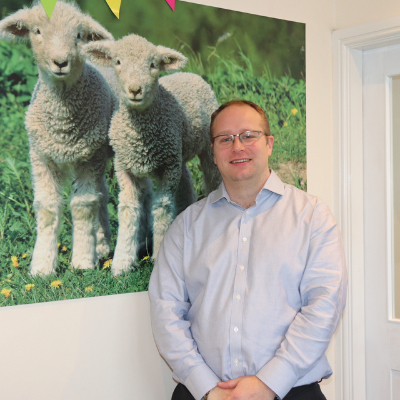 James
Customer Service Supervisor
James was welcomed to the Dalton Team in January 2021 and comes with years of customer service experience behind him.
On a daily basis, James's integral role is supervising the sales team along with Stacey. He loves helping customers choose which 'tags' are the most suitable when dealing with enquiries through our popular methods; Website, Email, Phone and Text.
Like most of the Dalton Team, James really enjoys his sport. He is a big fan of Rugby Union which he has been passionate about since a young boy and back in his youth he proudly represented the County for 3 years.
Daltontags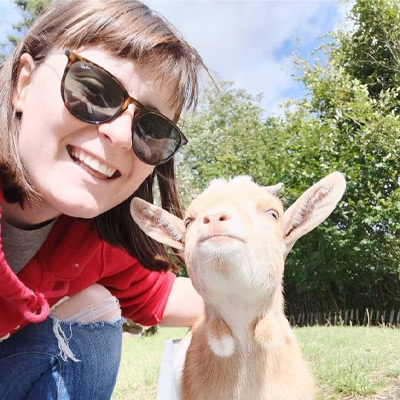 Stacey
Customer Service Supervisor
Stacey joined us early January in 2021.
On a daily basis, Stacey's role is supervising the sales team along with James and loves providing comprehensive training and mentoring to her team.
Stacey is a passionate 'Canada-phile' and has visited the country on numerous occasions, including a lone 2-month adventure in 2017. A proud Mummy to her 'smol pupper' Isla, if she isn't out walking, you'll find her glued to the sofa watching Netflix or observing the latest Tiktok trends!
Daltontags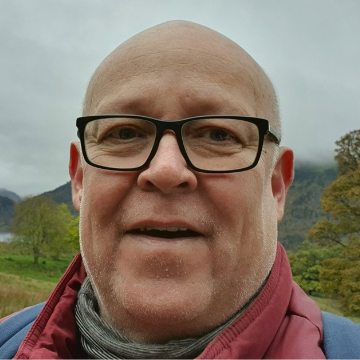 Bruce
Sales Executive
Bruce joined our sales team in July 2021 as a Sales Executive bringing with him a wealth of customer sales expertise. He will be liaising with our customers new and old and dealing with enquiries through our popular methods; Website, Email, Phone or Text.
He previously spent 24 years in the Royal Navy serving in a myriad of places.
Since leaving the Royal Navy, he spent 2 years running a Pub in Plymouth and then relocated to Newark and has now joined Dalton Tags for a change of direction.
He is father to 3 Daughters and 8 Grandchildren, which seems to be his Hobby! And a Fervent supporter of the Scottish Rugby Team and Grimsby Town Football club even in theses hard times!
Daltontags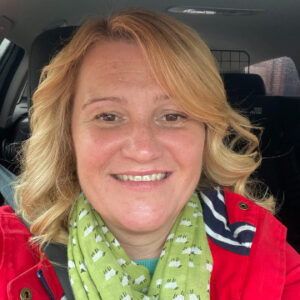 Michelle
Sales Executive
Michelle joined alongside Bruce as part of the ever growing sales team in July 2021.
She brings with her 20+ years experience in various hospitality management positions.
Michelle has two small boys that have fully embraced outdoor life as much as she has, a good thing when her Grandad was a farmer!
She thoroughly enjoys baking cakes and treats of all varieties and regularly whisks up culinary delights for the Dalton team - she's even trying to encourage a 'Dalton Bake Off'!
Daltontags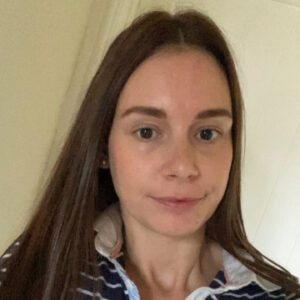 Nicola
Sales Executive
Customer Sales welcomed Nicola to the Dalton Tags Team in August 2021.
Nicola works along side Bruce, Michelle, Jess and Dawn to compliment the 'dream team' bringing with her an extensive farming background and her huge obsession with Zwartble's.
At the weekends, Nicola enjoys going on long walks with her dog and spends a lot of time outdoors with her adventurous little boy.
Daltontags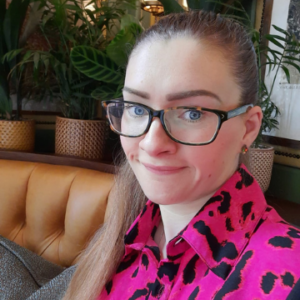 Jess
Sales Executive
Jess joined our Sales team in October 2021 and has brought with her 15 years' worth of customer experience to the Dalton family.
Jess's role, alongside the rest of the Sales Executive team is to ensure that your orders are dealt with promptly and swiftly. Jess really does have customer service at heart!
At the weekend, she enjoys spending time with family and socialising with friends. As well as baking sweet treats, Jess is also a trained beautician & makeup artist.
Daltontags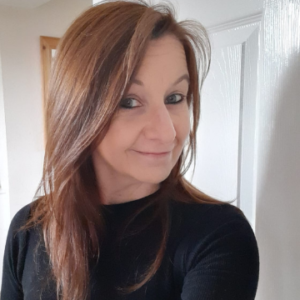 Dawn
Sales Executive
Along with Jess, Dawn is our latest edition to the Customer Sales department and joined us in October 2021.
Dawn is another key point of contact to ensure your queries are answered, offering advice, and explaining our vast range of products on offer. She responds to incoming emails and phone enquiries.
Before joining Dalton Tags, Dawn worked in retail for 7 years and also qualified as a childcare practitioner for 8 years. She has 3 grown up children and at the weekend, Dawn enjoys a good Netflix Box set. She's 'slightly' competitive when it comes to a game of Ten Pin Bowling and the occasional game of pool!
Daltontags