LET'S TALK ABOUT BVD!
WHAT IS BVD?
Bovine Viral Diarrhoea (BVD) is a highly contagious disease which causes significant harm to the well-being and profitability of cattle in your herd.
The Bovine Viral Diarrhoea virus (BVDV) is the cause of BVD. Like all viruses, they are microscopic infectious organisms. In the case of BVD virus, it is suggested that 170,000 virus particles placed side by side would only cover a distance of 1cm. 1ml of blood from an infected animal may contain more than 1 million infectious viral particles. Infected animals secrete (or shed) vast amounts of virus.
WHAT ARE INFECTION SOURCES OF THE BVD VIRUS AND HOW LONG CAN IT STAY ACTIVE?
The BVD virus is highly infectious and can be spread by nose-to-nose contact, urine, faeces (including slurry) tears, saliva, clothing, equipment, buildings, trailers and, on occasion, semen and embryos. It can stay active out of body for up to four weeks. Sheep can act as 'reservoirs' and spread the disease but this is not fully understood. Little risk is thought to exist from wild ruminants but infection has occurred in goats and wild deer. Biting flies are thought to spread infection also.
WHAT ARE THE SYMPTOMS OF BVD IN ADULT CATTLE?
They can vary but include; fever, lethargy, loss of appetite, ocular discharge, nasal discharge oral lesions, diarrhoea decreasing milk production, coughing and poor fertility. Chronic infection may lead to signs of mucosal disease. This animal may have become infected from their mother whilst in the womb, from another animal or even the virus picked up from infected clothing, equipment or a building and can survive up to four weeks out of body.
WHAT ARE THE SYMPTOMS OF BVD IN NEWLY BORN CALVES?
Calves can be stillborn or die soon after birth. They can suffer from wide stance, tremors, stumbling about with lack of coordination (Ataxia) and failure to suckle. This can indicate they have been infected by their mother which is known as Persistently Infected (PI) and they need to be isolated, retested, then culled and not sold on.
DO I HAVE TO TEST FOR BVD?
It is not compulsory in England and Wales to have animals tested for BVD. Compulsory eradication programmes have been running in Scotland and Northern Ireland since 2013.
WHAT DO I GAIN FROM BEING BVD FREE?
Ever tightening margins for livestock producers mean productivity gains are a necessity. Taking steps to remove BVD often hidden within a herd rewards farmers with:
• Higher milk yields
• Improved calving indexes with improved herd fertility
• Higher daily live-weight gain and a lower cull rate
• Lower incidences of pneumonia and calf scours in young stock
• Reduced lameness and mastitis in adult cattle
• Better response and outcomes if treatment is administered
• Healthier herds with higher immunity and less intervention requirements without the BVD virus suppressing the immune system
Financial returns are estimated to give a return of €10 for every €1 in the Republic of Ireland BVD programme (source; AHI).
CAN HUMANS AND OTHER ANIMAL CONTRACT BVD?
There is no known health risk to humans from the BVD virus although we can spread it on infected clothing and equipment.
I DO NOT SEEM TO HAVE A PROBLEM WITH BVD SO WHY SHOULD I WORRY?
BVD can be the underlying cause of a range of issues in your herd that may on the surface not seem significant; more 'empty' cows than you should have indicating fertility problems, the odd 'poor doer' which never amounts to much, or scours or respiratory problems here and there –'all part of livestock farming' but which may be caused by BVD silently taking your time and profits.
You can find out more information on www.bvdfree.co.uk
---
DALTON TAGS HELPS COMBAT BVD
Dalton Tags are committed to the eradication of BVD from England and Wales.
DO DALTON TAGS PROVIDE A TAG AND TEST SERVICE I CAN USE ON-FARM?
Yes, ear tissue samples are easily collected for testing using the FLEXO Tissue Sample Tags, then sent for virus testing to our trusted labs which are National Milk Laboratories (NML), The Cattle Information Service (CIS) and SAC. You can send as few or as many samples as you require. Official FLEXO Test Tags are ideal for your new runs or replacements. They can be primary, secondary or management tags and are available in flags or buttons. Buying a tag and test package can save you both time and money.
DOES MY VET NEED TO ATTEND?
You can test for BVD by yourself. FLEXO Tissue Test Tags are available direct from Dalton Tags or through your local merchant. They are quick, easy and accurate and the most cost effective way to test for BVD – remember you can have them with a test included.
Download our test and tag guide here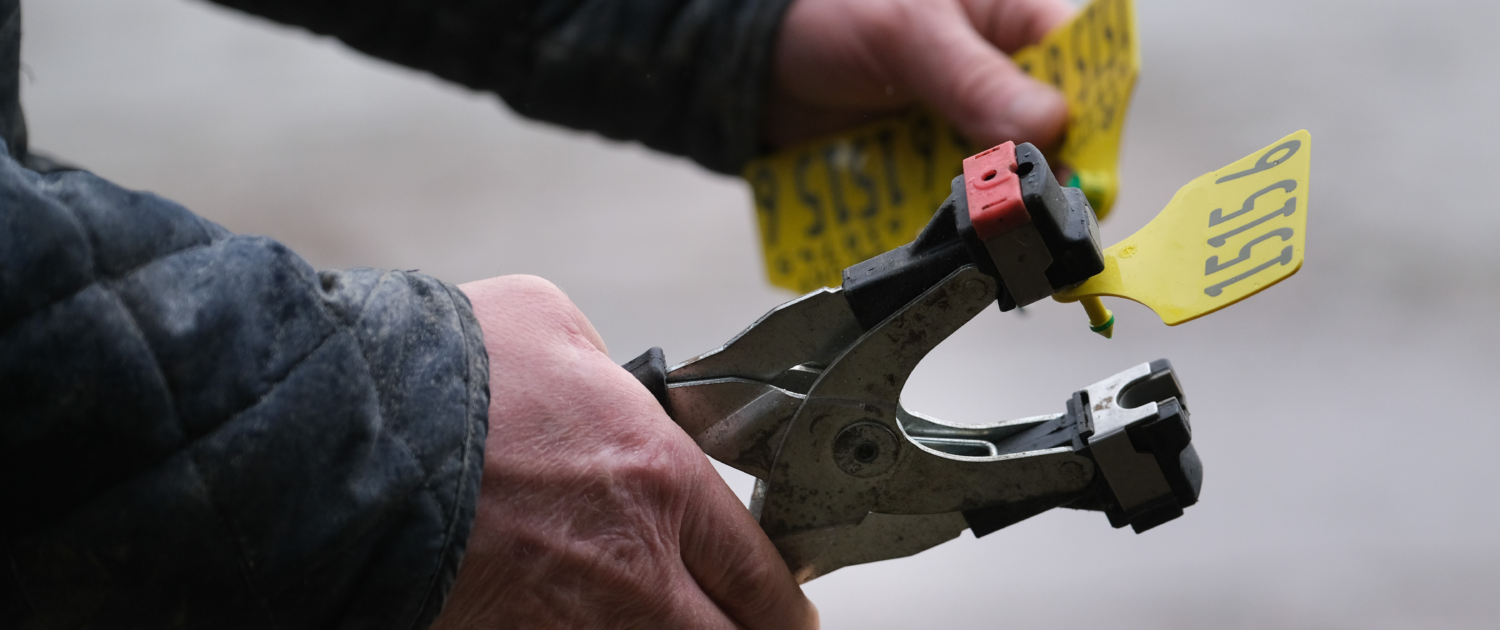 KEY FEATURES OF THE DALTON BVD TISSUE TAGS:
Tissue tags are supplied in one strip
A unique tamperproof tissue testing system – simple tagging with no modification required
Tissue vial sample immediately sealed in applicator once tagged
Only one applicator needed for tagging and testing
Free and frictionless 360 degree tag rotation for less snagging
Quick turnaround for lab results – 3-5 working days. Dalton Tags recommend NML (National Milking Laboratory) for testing
Barcode and Management Space print options available
---
HEAR WHAT OUR CUSTOMERS HAVE TO SAY – IZZI'S STORY
Izzi Rainey (Bates Moor Farm) is currently documenting her BVD tagging journey with tags provided by ourselves at Dalton Tags.
Unfortunately Izzi has had a recent encounter with a positive BVD case on her farm after 20 years of BVD free accreditation. Never having had this issue on her farm before, this is very much a steep learning curve for Izzi. Going forward, all cows and heifers on Izzi's farm will be vaccinated before turning out and any calves will be BVD tissued tagged and tested.
Izzi's Story
"Farming is sometimes a bitter pill to swallow.
This week has been one of those weeks, it has taken until today to talk about it. I want to be honest and it is important to know that not everything is plain sailing. On Monday I had to have a yearling bullock shot, a homebred calf which was born here on the farm last Spring. This was done by the knacker man and was not for the food chain. Hearing that ring throughout the yard, heart breaking.
To look at he was perfectly healthy, well fleshed, bright and happy but sadly when we did our annual blood test he came back as a PI (permanent infector) for BVD (Bovine Viral Diarrhoea) this is the first time I have ever experienced this. We have been accredited BVD free for 20 years and have held an Elite Status. To say we are devastated is an understatement. This bullock had to go as he was a risk to the herd. What it means is somehow his Mum was exposed to BVD in the first 120 days of her pregnancy and therefore the calf's immune system was not strong enough. We have no idea how this has happened, it was in 2020 she must have been exposed, we did no shows and she wasn't exposed to any cattle who had not been tested and isolated. It is gutting. The way BVD works is the cow is fine as it is just a virus to her which she 'gets over' but the calf she has will be permanently infecting throughout its life so has to go.
Having never had this, this has all been a steep learning curve. We have to assume it could be contracted through wild deer potentially. So from now on all the cows and heifers will be vaccinated before turning out and any calves will be BVD tissue tagged and tested. I am working with Dalton Tags who I am a brand ambassador and they have kindly given me tags which I can use this year.
Onwards and Upwards. I am just thankful it was one animal alone"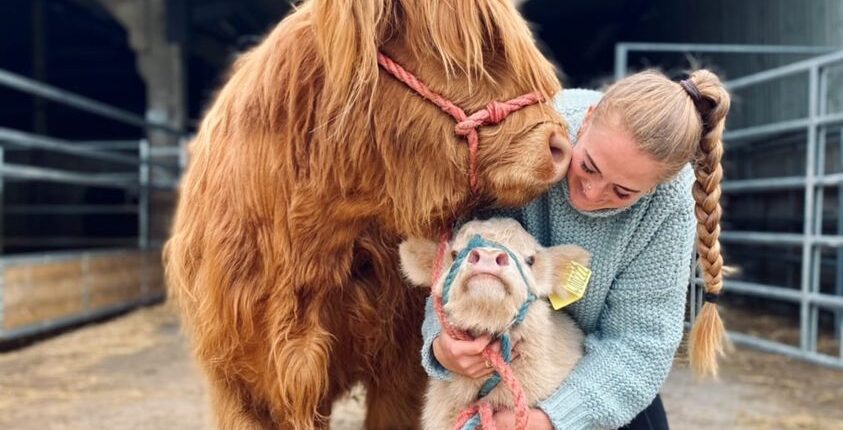 Since using Dalton tissue testing tags, Izzi has stated, "This has been my first year using BVD tissue tags and I will be 100% be using them every year from now on. BVD results turnaround time has been very quick and an efficient way of testing the calves."
---
Check out our BVD tissue testing tag range today. Alternatively, you can call our team on 01636 700990 or email sales@daltontags.co.uk.